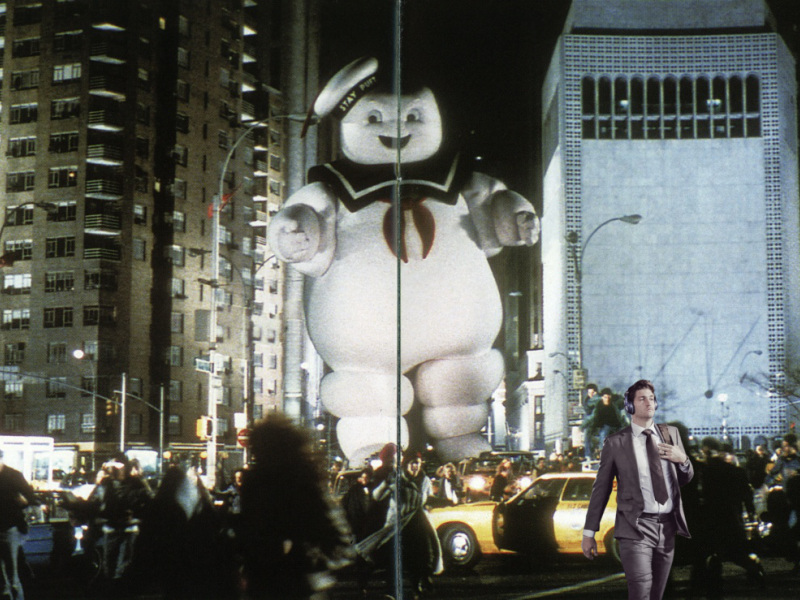 ---
It happens to all of us from time to time. This weekend… it happened to me. I went into Week 3 of the young pretend football season with the highest projected lineup in my league and came away with the lowest point output of all teams in said league. And when this happens there is only one possible and appropriate response you can give… "WHAT THE FUCK JUST HAPPENED?"
---
I give you my Week 3 Fantasy Football Recap: Bust Edition.
Well I'll tell you "what the fuck just happened." Matt Stafford, Demaryius Thomas, and the Carolina Panthers DST happened. You see… combined they may have had the most disappointing weekend in the history of fantasy sports. Stafford managed to throw for only 254 yds, 2 INTs, had a fumble lost and no touchdowns versus a very suspect Green Bay defense. Demaryius Thomas played only slightly better scoring a 2pt conversion and putting up 31 total yards, and now for the biggest fail… the Carolina Panthers DST. What can we say about them except that they flat out gave it up. In fact… they gave up easier than a Kardashian at an NBA All Star Game half time show put on by MTV. The Panthers, who had shown they were possibly the best defense in the NFL in the young season gave up an almost impossible 37 points, 454 yards, while recording only one sack against the Pittsburgh Fucking Steelers! THE PITTSBURGH FUCKING STEELERS! Those same Steelers that put up just 6 points on an abysmal effort in Week 2 against a questionable Ravens defense. In fact, after Game 2 I swore, somewhat to my delight, that Todd Haley had to be on the hot seat for ruining the Steelers offense. But instead… the Steelers brought in the big boys and just ran the football down Carolina's throats. The same Carolina who most would make a case for has the best front seven in the natural, known world.
OK… enough ranting about my shitty Week 2 loss. Like I said… it happens. So what is a pretend football owner/GM/Head Coach/Supreme Overlord to do? Should I cut or trade any one of these losers? In short… Fuck no!
I drafted or kept these guys for a reason… I believed in their value for the 2014 season… And I still do. So far, each player has had their disappointments along with some outstanding performances. For Stafford that was in Week 1, Thomas… eh… he's been so so but once teams stop leaving Julius Thomas and Emmanuel Sanders open just so they can double team him, Thomas will produce. Having Wes Welker back should help out as well. And the Panthers… two very strong performances in Weeks 1 and 2. And I have no answer for that abomination that was last week's Sunday night game. They played with no heart and just gave up.
Plus, how the hell would anyone in their right mind not start Matt Stafford against that much vaunted N.Y. Jets defense who ranks 31st in the league against the pass? I'm counting on you, Matty Stafford. Your team is counting on you. Queue Al Pacino speech…
God that get's me every fucking time! Super pumped… You listening, Matt? So will I sit any of these guys next week or in the near future? Yep. Thomas. But only because the Broncos are on a bye. But other than that they'll be in my lineup every week regardless of the opponent. Their potential is just too good. I expect a bounce back effort from all three in their next games.
So what's the take away from all this? Why am I sharing my disastrous Week 3 with all y'all? Is it because I'm whining that I've clearly fallen out of favor with the fantasy gods? Well yeah… of course I am. But besides that there's also important lessons there.
Lesson 1: Never Sit Your Studs
Looking at my lineup going into Week 3 I started all the guys I was supposed to. And even though I've had a few monumental disappointments I've made the right moves given my circumstances. Nothing you can do when you've pissed off the fantasy gods. I just hope by trying to help you savages I've properly atoned form my pretend football sins. I'll do a follow-up on this emerging situation next week after I sacrifice a chicken and several slices of pizza… along with several gallons of beer…
Lesson 2: Keep Calm and Have Patience!
Don't panic and do something stupid like sell low just because you're down on your top guys. Exercise some due diligence here and study their respective situations, study their remaining schedules, because the buy low vultures will come. I've already had to answer three separate emails today which all ended with "Best regards and GFY" to my buddies/mortal enemies.
---
---
---