---
The play didn't seem like anything out of the ordinary and nothing seemed to twist or turn in a way it shouldn't have for Giants Wide Receiver Victor Cruz. But before the ball hit the ground Cruz was reaching for his knee and screaming in pain.
So, of course some Philadelphia radio asshole decides to pick this moment to build his brand and add a few more bullet points to a google search.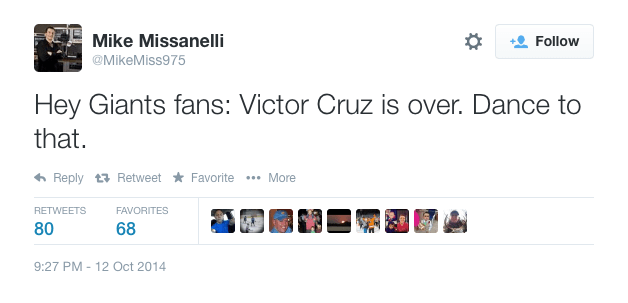 Our very own Ben Allbright never misses a beat and quickly points out what a piece of shit this guy really is.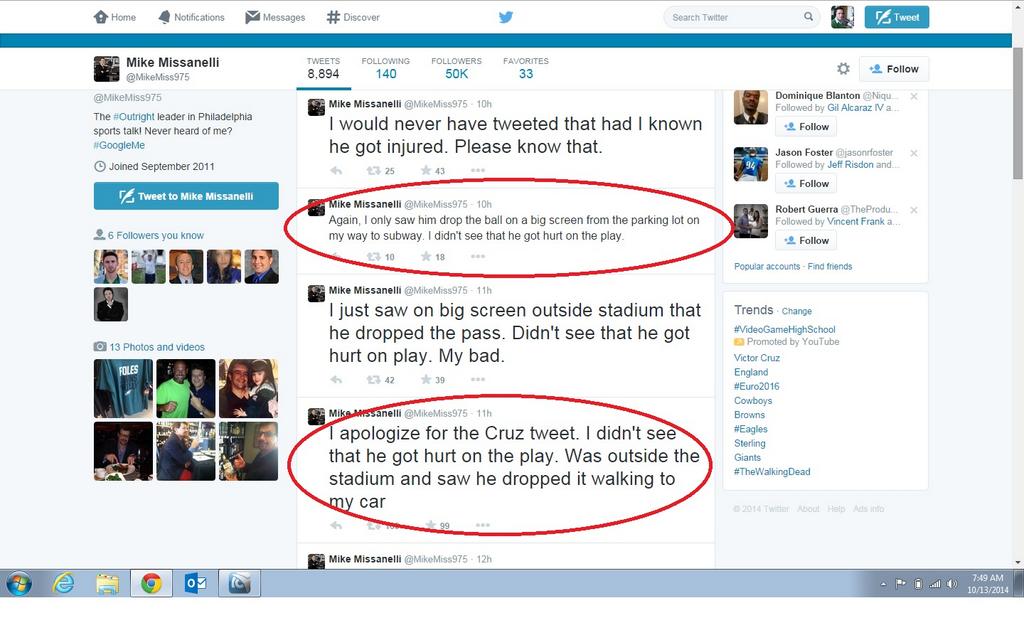 Mike Missanelli went on to delete his original tweet and then danced around a half-assed apology while getting caught up in a good old-fashioned lie.
So not only is Mike Missanelli an insensitive prick, he's also a liar and a little bitch. Congrats bro dude, this should help kick your name to the top of a google search.
Victor Cruz will miss the rest of the season and depending on the tear it could be a career ender. Hopefully he can make a speedy recovery and return to his old self sometime next year.
Go fuck yourself Mike Missanelli.
---
---
---