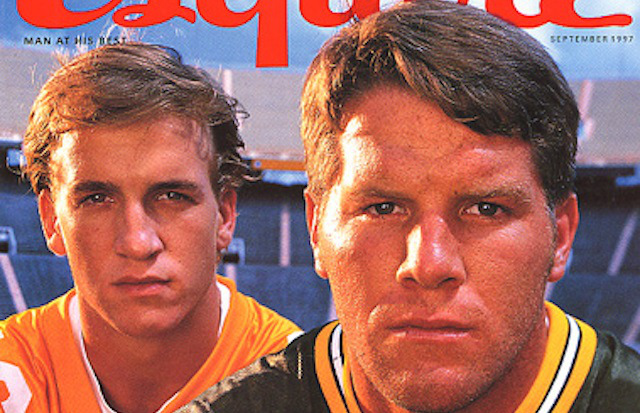 ---
After a week of ESPN breaking down what seemed like every touchdown Peyton has ever thrown, he finally broke Brett Favre's career TD record with a moneyball to Demaryius Thomas on sunday night.
SIDE NOTE: Alex Smith has 113 career touchdowns, Peyton Manning has 111 with the Broncos.
Jenn Sterger has had this sub-tweet saved to her drafts for a while now. Couldn't have been better timing to fire off this gem. She's still salty.
Hey Peyton, if that congratulatory text from "He who shall not be named" is an MMS… Prolly best to just delete that one.

— Jenn Sterger (@jennifersterger) October 20, 2014
Also……
when u think about it Brett Farve has never held anything very long — PFTCommenter (@PFTCommenter) October 20, 2014
The fellas decided to give Peyton a little extra fun with the record-breaking ball.
Congrats Peyton, you seem like a real likable guy, unfortunately I hate the Broncos with everything inside of me. You can come be my offensive coordinator in a couple of years though.
---
---
---