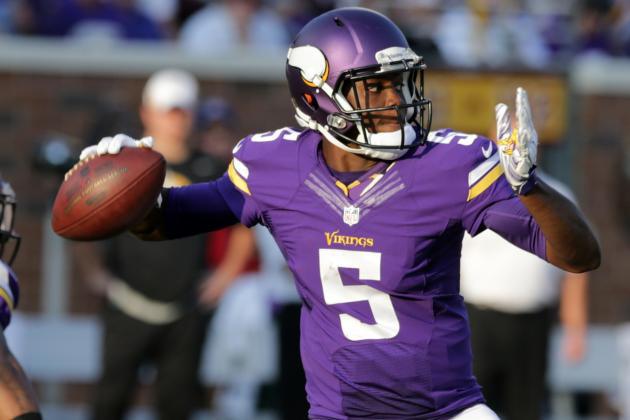 ---
I decided to start my not so weekly game recaps after week 4 because well, I'm lazy and I forgot my password to this website. Thanks to WordPress and a Monday Night Football ass stomping of the Mehtriots your life has gotten better, all 4 of you reading this.
This post is brought to you by our proud sponsor and my favorite restaurant Gay Hooters. It's exactly the same as regular Hooters but intended for gay males 18-35.
Giants 45 Redskins 14
HAHAHAHAHAHAHAHAHA. Kirk Cousins threw 38 interceptions and DC realized they don't have a quarterback on the roster who is any good. NFL jesus needs to save Trent Williams from this dumpster fire soon. Eli Manning only threw one interception and that's how you know your defense played like shit. Redskins fans have been blaming their secondary woes on the loss of Deangleo Hall, seriously, wrap your head around that.
Packers 38 Bears 17
Does anybody really think this means the Packers are a good team? The Bears are good one week and then suck the next. Cutler basically dgaf after the second quarter. The Packers still suck and will have 47 players on IR before this is all said and done.
Texans 23 Bills 17
Did anybody really give a shit about this game? EJ Manuel has been benched for the god following another awful performance. It's a lock he gets at least one series this week while Orton is too busy sucking some cheerleaders tits on the sideline and doesn't realize he's up.
Colts 41 Titans 17
Andrew Luck doesn't suck. He plays in a division that has Jacksonville High School and Tennessee community college in it so his stats may be a bit inflated. What he does with that roster should be applauded.
Ravens 38 Panthers 10
Cutting Steve Smith was a great idea, through four games he definitely was washed up it appears. The Panthers have 38 running backs and they all suck.
Lions 24 Jets 17
Calvin Johnson had 2 catches for 12 yards and the Lions still won, that's how you know the Jets are awful. I wont say anything about Geno in fear of the owner of this site disowning me.
Buccaneers 27 Steelers 24
Mike Glennon sucks, but McCown is worse and Lovie Smith consciously started McCown until now. Is it time we start looking at Mike Tomlin and wondering what the fuck is going on in Pittsburgh? Antonio Brown is playing like the best receiver in football and he's only 5'10" which means excel spreadsheets everywhere aren't computing.
Dolphins 38 Raiders 14
Seriously that was the score, I promise. The Raiders are the biggest disaster in all of professional sports. This game led to their coach being fired by the associated press 24 hours before it actually happened only because they needed Allen to get a discount rate on the flight. Their owner cuts his own hair and still wears his pants from 5th grade even though he's a billionaire. Their fans suck, their stadium sucks, their owner sucks and their players suck. Go ahead, remind me about the trophies nobody who still has a good blood pressure gives a fuck about.
Jaguars 14 Chargers 33
Jaguars made progress this week. They didn't give up 40 points and they were still in the game at the start of the fourth quarter in their own delusional brain. This was game up until the coin toss. The Jaguars defense is on track to be the statistically worst in the history of the fucking NFL, but I'm glad Gus is good at halftime speeches. Hopefully they fill the pools with vodka for the season finale, the 43 fans still attendance then throw one hell of a good tailgate and deserve better. Blake is good though, so they've gotten something right there during the rebuild that's been happening since forever.
Our steam room is newly expanded to fit up to 8 people at once! Its the only thing hotter than our Steel Melter Wings!

— Gay Jooters (@GayHooters) October 2, 2014
Vikings 41 Falcons 28
"Teddy is frail and wont hold up at this level" "You're dumb that doesn't matter". Well after a solid outing for Bridgewater his tiny ass ankle got injured and he lasted a few quarters. Congratulations to Minnesota, they're going to be awesome for about 10 games on average for a few years.
49ers 26 Eagles 21
The Eagles offense had a solid outing. LeSean McCoy (too many capital letters bud) had another great game on his MVP campaign. I'm not sure what's more annoying, the people who act like Chip Kelly is to football like Lisa Ann is to porno or the people who every time the Eagles don't score 30 think everyone has "figured him out". "Plenty of film of that offense now, he's not fooling anyone" jesus just shut up. Nick Foles sucks and here's a short list of running back better than LeSean McCoy: Jamaal Charles, Demarco Murray, Leveon Bell, Knile Davis, Alfred Morris, Marshawn Lynch and Trent Richardson.
Cowboys 38 Saints 17
I really thought the Saints were going to be a great team this year, I am dumb. The Cowboys have the best offensive line and running back in all of the NFL and 4 weeks ago we thought that was Philadelphia. I just want to get to the Monday Night game already tbh.
Chiefs 41 New Englandville Paguars 14
HOLY SHIT TOM BRADY SUCKS. DID YOU HEAR THAT CROWD? DO YOU HAVE A BABY ON THE WAY WHO'S LAST NAME WILL BE KELCE ALSO? POE THOUGH. ANDY REID CALLED A MASTERFUL GAME AND ALEX WAS NOT ONLY THE BEST LOOKING BUT THEE BEST QUARTERBACK ON THE FIELD MONDAY NIGHT, RIGHT ABOVE JIMMY WHOGIVESAFUCKAPOLOLO. THE CHIEFS HAVE THE TWO BEST RUNNING BACKS IN THE NFL AND THE BEST FANS, COACH, PLAYERS AND REPORTER. BJ KISSEL IS MY BOYFRIEND. It was great to see Travis Kelce's protégé Gronkowski get a touchdown at the end, should be a good confidence booster before he's inevitably injured again shortly.
Five things to watch for week 5:
1) The Raiders should and will have their best week of this young 2014 season.
2) The Jaguars will give up 28 points and not a point more.
3) Kyle Orton is going to get drunk as shit
4) AJ Jenkins revenge game in San Fran. Jon Baldwin was a big win for SF so he should have a big role on Sunday.
5) The Seahawks will win by 300 on Monday Night Football.
For questions or concerns find me on twitter @SullyFootball or at your nearest Gay Hooters.
---
---