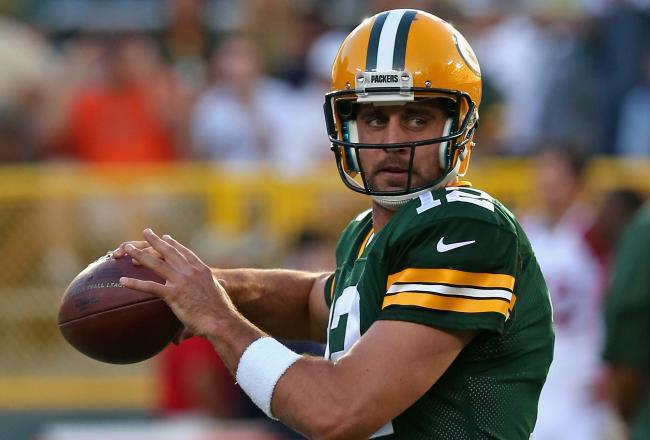 ---
Welcome to "Complete QB," a metric I've developed over the last five years.  I designed this metric because I felt the vast majority of numbers and ratings out there were ineffective in their intent.
We've seen attempts come and go to try to measure and quantify quarterback production, but having gone over what it is that these measure, most are simply measurements of how efficient an entire offense is, or worse, complex formulas designed solely to validate pre-existing opinions.
I wanted to take bias and preconception out of it.  I wanted to create something that measured the quarterback's impact on the field, his complete impact; but how to do that and come up with a number that wasn't interdependent on other variables such as how much time the QB had, how much was his wide receiver's ability after the catch, etc?
While I won't give you the complete formula, I will give you parts of the whole so you can understand why this number, I believe, has better merit than other numbers out there.
This number is based on hard data. There are no artificial limits, arbitrary modifiers, or any attempts from me to weight anything to conform to my own biases.
This number factors in a quarterback's ability to run the ball as well as pass it.
This number takes into account a quarterback's protection by factoring in average time to throw and its variance from the league average.
A quarterback's efficiency isn't affected by drops from his receivers in this metric.
A quarterback's yardage isn't inflated by screen pass after-the-catch yardage from his receiver, but he does get positive efficiency for completing the pass.
What I have created is a number that takes all of the positives and negatives a quarterback produces (to include lost yardage from delay of game or grounding penalties) and assesses overall impact to the team's success.
I've included a couple of historical numbers to give context, and will add some more as time goes on.
The scale runs from zero to 200, with 110 to 125 suggesting the quarterback is in the bell curve in terms of how his performance and impact on the team stack up around the league. Anything below 110 suggests the quarterback is a liability to his team, with the degree or severity being gradually larger, the lower the number.  A number over 130 suggests the quarterback is carrying his team to a degree.
Tim Tebow's 2011 CQBR of 118 suggests when all factors are considered he wasn't as bad as some of his detractors say, but he certainly isn't the "key to winning" his proponents suggest either.
Peyton Manning's CQBR from last year (2013 season) suggests that he was highly effective and productive, however, he was carried at times by his wide receivers making something after the catch.
Keep in mind all of the numbers for this season thus far are a sample size of 8 games.  Smaller sample size means the number is more variable in terms of season outlook, so if a player has had one bad or one extremely good game, the number will regress to the mean the longer the season carries on.
I want to thank Stats LLC and Pro Football Focus for their (unwitting) help with the raw data, both resources are great.
Those of you with questions on the number and process can find me on Twitter @AllbrightNFL

Thank you and enjoy.
Complete QBR is best considered as a rating that tells you how successful/efficient a QB is, given his supporting cast.
**= Player doesn't have enough total snaps to actually qualify.
| Name | CQBR | Historical | Rating | |
| --- | --- | --- | --- | --- |
| Tony Romo | 127.98 | 2007 T Brady | 141.05 | |
| Aaron Rodgers | 124.55 | 2008-Ja Russell | 70.91 | |
| Peyton Manning | 118.87 | 2011-Tebow | 101.52 | |
| Russell Wilson | 116.34 | 2006- M Vick | 130.75 | |
| Ryan Fitzpatrick | 116.25 | 2007- V Young | 100.91 | |
| Drew Brees | 114.96 | 2013-P Manning | 130.25 | |
| Ben Roethlisberger | 113.99 | 2009 B Favre | 137.16 | |
| Andrew Luck | 111.18 | | | |
| Colin Kaepernick | 110.62 | | | |
| Phillip Rivers | 109.48 | | | |
| Tom Brady | 109.22 | | | |
| Ryan Tannehill | 109.12 | | | |
| Matt Ryan | 108.91 | | | |
| Cam Newton | 108.88 | | | |
| Joe Flacco | 107.66 | | | |
| Carson Palmer | 106.98 | | | |
| Eli Manning | 106.47 | | | |
| Kirk Cousins | 106.07 | | | |
| Mark Sanchez | 104.21 | | | |
| Teddy Bridgewater | 103.49 | | | |
| Alex Smith | 103.35 | | | |
| Andy Dalton | 102.28 | | | |
| Kyle Orton | 102.08 | | | |
| Jake Locker | 101.29 | | | |
| Jay Cutler | 101.21 | | | |
| Austin Davis | 101.03 | | | |
| Mike Glennon | 99.31 | | | |
| Josh McCown | 98.86 | | | |
| Drew Stanton | 98.41 | | | |
| Derek Carr | 98.07 | | | |
| Shaun Hill | 98.01 | | | |
| Nick Foles | 97.33 | | | |
| Geno Smith | 97.27 | | | |
| Matthew Stafford | 96.71 | | | |
| Chad Henne | 95.15 | | | |
| Brian Hoyer | 95.12 | | | |
| EJ Manuel | 93.86 | | | |
| Michael Vick | 93.59 | | | |
| Johnny Manziel | 92.19 | | | |
| Blake Bortles | 88.45 | | | |
| Matt Cassel | 75.82 | | | |
| Christian Ponder | 73.51 | | | |
Editor's Note: Ready to try daily fantasy sports to win cash? DraftKings offers daily fantasy sports for the NFL, MLB, NBA, NHL, and even the PGA.  When you sign up today, you'll get a 100% deposit bonus and a free entry into one of their fantasy football contests when you use the promo code 'SAVAGES'

---
---
---