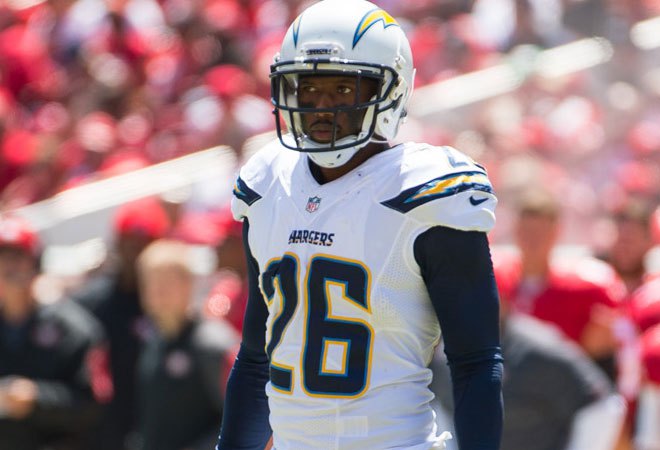 ---
Welcome to Gillespie's Gameplan, my new weekly column for Football Savages where I plan to recap and reflect on the previous week's action, and look ahead at what we can expect for the coming week.
5 Things to Take Away from Week 5
1) Tom Brady and the Patriots aren't finished quite yet. The New England media really tore into the Patriots after last week's annihilation at the hands of the Kansas City Chiefs. So how did Tom Brady and the Patriots respond? They came out firing on all cylinders. New England's first offensive drive was vintage Tom Brady. He marched the offense right down the field and was more fired up than he has been in recent memory. After a one yard touchdown run by Stevan Ridley on the opening drive, Brady even connected on all of his high-fives (that were shown on camera). The Patriots are still a threat to the rest of the AFC.
2) The Eagles are tough to figure out. Even though they are 4-1, these Philadelphia Eagles have no identity on offense. Yes, a Chip Kelly team without an offensive identity. Their defense and special teams is really leading the way for Philadelphia. The defense and special teams units have accounted for seven touchdowns through five games so far this season. The biggest offensive issues so far seems to be the injuries along the offensive line. Another is Nick Foles and LeSean McCoy have actually regressed and are not playing like they did in 2013. Their issues could be attributed to the injured offensive line, but there is no way of knowing that until the unit is healthy and functional again. The Eagles and their fans could be in for a long season.
3) Staying with the NFC East, the Dallas Cowboys are putting together an excellent season so far. Many have criticized Jerry Jones for his drafting in the last several years, but it seems to be paying off so far this season. The Cowboys' last three first round picks have all been used to rebuild the offensive line, and rebuilt it is. 4 of the 5 starters have positive overall grades this season, led by standout left tackle Tyron Smith. The offensive line is leading the way for Demarco Murray, who has accumulated 677 yards through five games.
4) The best team in the NFL right now is the San Diego Super Chargers. Philip Rivers is playing out of his mind and would probably be the Most Valuable Player if the season ended today (only because J.J. Watt doesn't play quarterback). The have had several injuries on offense, most notably at the running back and center positions, but that has not slowed down Philip Rivers one bit. Rivers is among the very best at his position right now.
The Chargers' defense is also playing excellent. Their investments made at cornerback this past offseason have been paying dividends. Brandon Flowers, who signed a one-year deal with San Diego after being cut by the Chiefs in June, is playing lights out. Flowers is currently PFF's #1 rated cornerback. Rookie cornerback Jason Verrett is also playing very well. With all due respect to Denver, New England, and Indianapolis, the San Diego Super Chargers are the best team in the AFC right now.
5) The Oakland Raiders didn't lose this past week. This is probably the last time we'll be able to say that for a while.
5 Things to Look Forward to in Week 6
1) The New York Jets are coming off of a horrid performance in San Diego, and it doesn't look like it will get any better for Rex Ryan and the Jets because Peyton Manning is leading the Denver Broncos in to town. Denver's offense is riding high off of win over the undefeated Arizona Cardinals in week five. Manning and Demaryius Thomas will surely be looking to continue his record-setting performance from last week versus the Jets and their mediocre secondary.
2) The New York Giants' offense looked to be in tatters during the offseason, but it looks to be one of the better offensive units in the league through five weeks. Look for a much larger dose of Odell Beckham Jr., as he appears to be fully healthy and the Giants would not use the 12th pick in the draft on a player that they don't intend to use. The Giants' wide receivers should be able to have a field day versus a weak Philadelphia Eagles secondary this week.
3) Cam Newton has been getting better and healthier as the 2014 season has moved along. His best performance of the season this far came this past Sunday when the Carolina Panthers snuck away with a win versus a tough Chicago Bears team. In week six, the tough Cincinnati Bengals' pass rush versus the subpar offensive line of the Panthers figures to give Cam Newton little time to throw. So, assuming he is fully healthy, look for Newton to scramble much more this week than he has the past few weeks, especially in the red zone.
4) At the time of this writing, Vegas has the Cleveland Browns favored by 2.0 over the Pittsburgh Steelers. Vegas does not just pick numbers to set their lines, they have systems. And I still have no idea what the identity of this Steelers team is, although Ben Roethlisberger has an 18-1 record against the Browns as a starter. If Todd Haley can call a good game and LeVeon Bell is as involved as he should be, then the Steelers should not have an issue. That is a big if though, as Bell only had 20 touches against a Jacksonville defense that has not been very successful defending against running backs this season. Bell could be the best running back in the league sometime in the near future, but he'll never get there if he isn't given an opportunity.
5) Thursday night football has got to be one of the worst ideas that the Shield has ever had. According to pro-football-reference.com, the average point differential for Sunday games this season is 8.2. Monday night games are slightly higher at a 12.0 average point difference. Thursday night games? A 29.0 average point differential. The players hate playing the games as well. Earlier this week, Houston Texans running back Arian Foster ripped the NFL for forcing players to play on a Thursday night on short rest, all while publicly preaching player safety.
Editor's Note: Ready to try daily fantasy sports to win cash? DraftKings offers daily fantasy sports for the NFL, MLB, NBA, NHL, and even the PGA.  When you sign up today, you'll get a 100% deposit bonus and a free entry into one of their fantasy football contests when you use the promo code 'SAVAGES'

---
---