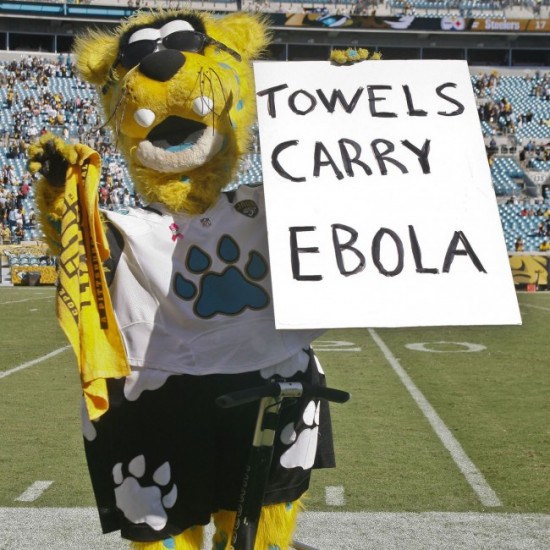 ---
We're back for another weeks worth of game recaps. Shout out to all 13 of you who read last weeks version. I used up all of my "good" material there so this will most likely fall short of expectations. Still reading? K let's get to it then.
Packers 42 Vikings 10
Adam Thielin led the Vikings in receiving. If you know who that is I suggest you spend more time at this website, pornhub.com. The Packers still suck I promise.
Panthers 31 Bears 24
Matt Forte is the Bears best receiver, somehow. This game was a reminder that Chris Ogboyaidkwhatthefuck is still on an NFL roster somehow, he completes a Panthers backfield that's full of cap space and no production.
Browns 29 Titans 28
Johnny Manziels rookie of the year campaign is off to a great start in Cleveland. His snickers commercial sucks and we haven't had any recent photos of him living out our dreams. Please Cleveland save us from our Johnnyless lives.
Eagles 34 Rams 28
The greatest defensive line in NFL history had another big day with 0 sacks. Nick Foles got outplayed by Austin Davis and LeSean McCoy still sucks.
Giants 30 Falcons 20
Odell Beckham Jr. scored a touchdown which doesn't make any sense because he didn't score a lot in college and he's short. He also has as many touchdowns as Mike Evans event though hes only played in one game to Evans' 4. Fantasy guys are elephant walking to the idea of Andre Williams which means you should avoid him at all costs.
Saints 37 Bucs 31
Your weekly reminder that Lovie Smith who some call a good coach actually started Josh McCown over Mike Glennon. He had an offseason of workouts and practices and still thought McCown was the better option. What the hell has happened to Drew Brees? I read somewhere he had his birthmark removed, hopefully the surgery was free because it still looks like he has a skid mark on his face.
Cowboys 20 Texans 17
What do you do with an injury prone running back? Run the absolute shit out of him early in the year so that he not available when it counts. Odell Beckham has more touchdowns than Andre Johnson #KermitDrinkingTeaEmojis
Bills 17 Lions 14
If you know who George Winn is then see the first recap on this page and follow the instructions. Jim Schwartz got carried off the field and Golden Tate, a guy known for being a cocky prick complained about it. KYLE ORTON THO!!!!!! The Orton era has arrived in Buffalo, he led the team to a win and took the most glorious picture of the season after the game on his way to fuck your bitch.
Colts 20 Ravens 13
If it weren't for Peyton and Phyliss then Andrew Luck would be the best quarterback in the NFL. He may have y'all fooled but I guarantee that flip phone is full of every pair of Stanford tits that's walked on campus and not sagged. Lorenzo Taliafero had another big week, further cementing that fantasy twitter is great at what they do.
Steelers 17 Jaglololololols 9
The Jaguars are flying high after a huge moral victory at home. They only gave up 17 points which helped their historically disgusting -102 point differential. Blake has done a great job turning this offense around in a hurry, brighter days ahead for sure.
Broncos 41 Cardinals 20
The Cardinals lied to us. Logan Thomas threw a touchdown pass into all of our hearts. Cardinals are lucky to have a bye week after playing the Broncos, schedule laying out nicely for them.
49ers 22 Chiefs 17
Travis Kelce had 3 targets to Fasano's 7 and fuck this recap.
Chargers 31 Jets 0
hahaha holy shit the Jets suck. Geno Smith sucks, so does Mike Vick and so does the whole team. They will fire Rex soon and someone will sign him as a DC and fire him 2-3 years later.
Patriots 43 Bengals 17
Saw this one coming from a mile. Not because the Patriots are good but because Marvin Lewis is a fucking joke in primetime games. Tim Wright had a decent game so now we have to hear forever about how the Pats have the new Hernandez and genius blah blah blah.
Bye Week 24 Raiders 0
Fuck the Raiders.
Seahawks 27 Redskins 17
Redskins fans spent all day today talking jealously about how Russel Wilson is overrated because they hate him for the fact he brought Seattle all the wins, stats and attention they wanted. RG3 needs more honest friends who can tell him to not leave the house without a hat on if he's going to continue to live in 1998.  Kirk Cousins didn't throw any interceptions so he's back to being the answer in DC. Percy Harvin scored 13 times and managed 6 fantasy points for his effort. People were downing the Seahawks after a game they won on the road by 10 with 3 touchdowns called back and gave up only 17, hmmm.
If you have questions, comments, concerns or suggestions find me on twitter @SullyFootball
Editor's Note: Ready to try daily fantasy sports to win cash? DraftKings offers daily fantasy sports for the NFL, MLB, NBA, NHL, and even the PGA.  When you sign up today, you'll get a 100% deposit bonus and a free entry into one of their fantasy football contests when you use the promo code 'SAVAGES'

---
---