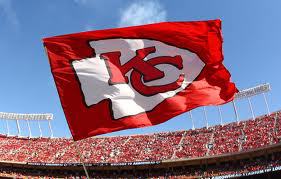 ---
Every time somebody sees me wear my Chiefs gear or takes a look at my tattoo I get asked this question. My fandom get's questioned daily by people who support their "local team". Sully why do you like the Chiefs? Sully you're from PG county Maryland not Kansas City so how do you have love for them? Sully you can't love them as much as I love my team because you aren't from there! Please everyone shut up. I would like to tell you all how my fandom began and then explain my die hard love until the end of my Kansas City Chiefs.
It all started when I was a young boy watching my first football game. Joe Montana was the quarterback of the 49ers and I was just a young boy who watched greatness for the first time. My entire family was Redskins fans and I decided against my Grandfathers blessing to start to follow Joe Montana. At this time I was so young I didn't really love a team, I was in reality just enamored with Joe and his ability. Then things changed…..
In 1993 at a young age of 7 my life was forever changed as Joe Montana was traded to the Chiefs. That year we signed Marcus Allen and I was introduced to Derrick Thomas. My love for Joe was still as strong as ever but I felt myself becoming more in love with the team. Could I go to KC and watch the games on Sunday? No. Would my Grandfather change the channel so I could watch them on TV every chance I got? No. I watched football alone a lot because nobody else cared about my team. At a young and impressionable age I chose to not listen to everyone forcing the "home team' down my throat and I decided to dedicate myself to the Chiefs for the remainder of my years. I didn't have a choice in this matter as Joe had brought me to the gates of football happiness with his trade to KC it was up to me to walk through and enjoy the fruits of being a Chiefs fan.
Throughout the years we have had many highs and many lows. We all had the pleasure of watching Priest Holmes tear through defenses even though people said he was too small and slow. We all got to witness the Trent Green era we all wished would've kept on going forever. We got to watch the greatest tight end of all time catch touchdown passes and give back to the community with a selflessness we all wish our kids grow up and have one day. We got to watch a confusing pick out of Penn State run people over with authority before things went downhill with him. More recently we all got to watch Matt Cassel throw to the other team with regularity and you know what, I'm glad, because it united our fanbase and made us even stronger. It will make us appreciate what Alex is going to do for us this year even more. We now have stars to root for in Berry, Charles, Johnson, Hali, Albert, Bowe and Flowers. We have bright young up and comers in Poe, Fisher, Hudson, Asamoah, Kelce and Houston. We have had our ups and downs but we are as optimistic heading into this year as any team who had the number 1 pick a year ago has ever been.
When someone asks me if I can be a fan of a team from a city I've never been too I ask them why can't I? Is my love for my team any different then your's just because I don't live within 15 miles of the stadium? I have been repping these Chiefs my entire life and that will not change. I have suffered through the Matt Cassel era and got to enjoy the Priest Holmes era. I have seen our beloved son Tony G leave for a chance at a ring, and seen Derrick Thomas' life cut short from a car accident. I have enjoyed and suffered with this fan base from day 1 and I don't plan on stopping anytime soon. When I have a son and he begins to watch football I hope he's a Chiefs, but if he chooses to go his own route because the love of a team takes him over like it did me, I'll understand and remember back to 1993 when Joe walked me to love and gave me the chance to take it's hand and run.
This season we have a new era, it's the Alex Smith/Andy Reid era. From the camp updates I have seen we are moving at a faster pace and being much more physical. This year is full of optimism and just like every other year I am full of enthusiasm about what we could this year. Our young stars are shining so far and our rookies we drafted are showing off (Kelce, Bray) to this point. Our future is bright and I have a feeling very soon I will get to enjoy our sustained success that Joe promised me all them years ago. Yes I love this team, Yes I love Kansas City, and Yes my love for my team is just as strong as your's even though I don't live there.
I didn't choose this life it chose me….
Leave your story in the comments section and share what makes you bleed the Chiefs and love KC.
---
---
---