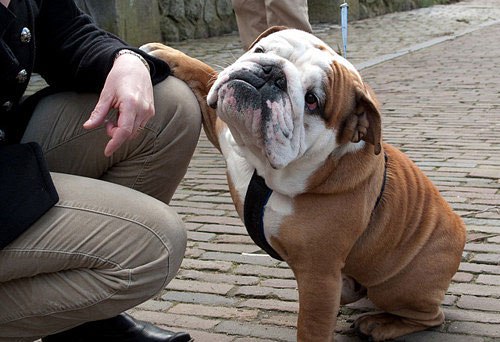 ---
This is a mock draft showdown between @sullyfootball and @jinxfootball. Hosts, along with John Ames, of the new podcast/hangout The Brehcast that will be coming to the site very soon. Read through each mock and give it a thumbs up or thumbs down at the bottom. This is a contest to see who people agree with more, Sully or Jinx?
Blah Blah Blah….Let's get to it.
1) Houston Texans- Jadeveon Clowney South Carolina DE: Is this pick really this much of a mystery? New regime comes in and gets a chance to draft the defensive prospect equivalent of Andrew Luck. If his motor bothers you, coach it out of him. He has the potential to be great, teamed up with Watt they would be a nightmare for any OL coach.
2) Cleveland Browns (via STL)- Johnny Manziel TAMU QB: Cleveland lands Johnny and wakes the franchise up. Johnny immediately changes the culture of any team he goes to and brings a swagger and winning mentality that few possess. His playmaking is a welcome sight in Cleveland, they get a guy who keeps them relevant for a decade.
3) Jacksonville Jaguars- Sammy Watkins Clemson WR: There are some talks of this being Johnny Football's future home. I'm not buying it. Jacksonville grabs the second most talented player in the draft and continues to build for their next QB.
4) St. Louis Rams (via CLE)- Greg Robinson Auburn OT: Rams add some protection for the oft-injured Bradford. Bradford gets the powerful Robinson to protect him in his make or break year. The Rams continue to add picks in their swap with Cleveland to add depth to what appears to be a young talented roster.
5) Oakland Raiders- Taylor Lewan Michigan OT: Shocker of the first round comes from the team that usually leaves us all scratching our heads on draft day. Surprise here is that Lewan ends up having a better career than most people thought.
6) Atlanta Falcons- Khalil Mack Buffalo OLB: Falcons stay put and the drafts second best defender falls right in their laps. Mack is a day one contributor on a talented bounce back team. Mack is solid in every part of his game and gives the Falcons some help getting after the passer.
7) Tampa Bay Buccaneers- Mike Evans TAMU WR: After losing Mike Williams the Bucs solidify their receiving corps with the big bodied Evans out of TAMU. Paired with Vincent Jackson, Evans gives head coach Lovie Smith two big time physical receivers (sound familiar?).
8) Minnesota Vikings- Derek Carr Fresno State QB: The Vikings are a team in desperate need of a fix at QB. They pass on Bortles and Bridgewater and grab the younger brother of one of the biggest busts in NFL draft history. Poor Adrian Peterson.
9) Buffalo Bills- Eric Ebron UNC TE: The Bills add another playmaker to their offense and continue to surround E.J. with weapons. Ebron isn't much of a blocker but will be dangerous on third downs and is a matchup nightmare.
10) Detroit Lions- HaHa Clinton-Dix Alabama Safety: Detroit's offense will score point as always, they need to find away to stop people. In a division that features the passing attacks of GB and Chicago a play maker at Safety helps the defense right away. Clinton-Dix comes in ready to contribute at a high level from day 1.
11) Tennessee Titans- Justin Gilbert OKSU CB: The Titans are tempted to take Bortles here but instead continue to ride with the injured Locker and grab a player to help ease the blow of losing Verner in the off-season.
12) New York Giants- Aaron Donald Pittsburgh DT: The Giants sit in the early middle of round 1 and have a top 5 talent fall right into their lap. Donald is a day one contributor and creates plenty of disruption in the middle.
13) St. Louis Rams- Odell Beckham Jr. LSU WR: The Rams continue to give Sam Bradford the weapons necessary to be successful. They grab the crazy talented Beckham in the middle of round 1, who some believe could become the best WR taken this year.
14) Chicago Bears- Darqueze Denard MSU DB: Bears grab some defensive help in the middle of round 1. After adding Houston in the off-season they are feeling good about their defense once again.
15) Pittsburgh Steelers- Kyle Fuller VA Tech DB: Fuller comes from a family of football. He fills a need in Pittsburgh and his complete style of play is welcome. He can cover, and come up to play the run. He is an instant impact type of player in Pittsburgh, who just fits the Pittsburgh mindset.
16) Dallas Cowboys- Kony Ealy Mizzou DE: Cowboys take the DE/DT tweener from Mizzou to try to make up for the pass rush they lost in the off-season.
17) Baltimore Ravens- Jake Matthews TAMU OT: A player with top 10 potential falls all the way to Baltimore in the middle of the first round. Matthews is a finished product with a great lineage and fixes Baltimore's RT problem for the slow-moving elite of elite Joe Flacco.
18) New York Jets- Brandin Cooks OKSU WR: Jets add the super fast Cooks and immediately their offense looks like one with playmakers. After adding Decker in the offseason, Cooks compliments him well.
19) Miami Dolphins- Morgan Moses UVA OT: Miami gets its bookend OT's in the offseason and both are from UVA. Moses provides a huge body and elite length to go with a developing punch. He is hard to get around in pass pro and is solid in the run game once moving in a straight line.
20) Arizona Cardinals- Blake Bortles UCF QB: Everyone's pick as the first QB taken falls to the Cardinals in the middle to late first. Blake is able to come in and fix his mechanics behind Palmer for a year or two before taking over.
21) Green Bay Packers- Rasheed Hageman Minnesota DE: Because Justis said so.
22) Philadelphia Eagles- Anthony Barr UCLA OLB: Eagles get the raw but talented Barr. They boo the pick per usual and everyone continues to hate them.
23) Kansas City Chiefs- Xavier Su'a-Filo UCLA OG: Chiefs take the über talented Sua-Filo and he becomes the best OG of all time and they win multiple championships despite deficiencies at QB.
24) Cincinnati Bengals- Cyrus Kouandijo Bama OT: Bengals get Anthony Collinsreplacement late in the first round. Kouandijo has fought some injury concerns but is a talent when healthy and in shape.
25) San Diego (whales vagina) Chargers- Louis Nix Notre Dame NT: Chargers take Nix in hopes of helping out last years pick Manti Teo. Teo was only good at football when Nix did all the work for him.
26) Cleveland Browns- Zach Martin Notre Dame OG: Browns get Johnny some protection at with their second first rounder. Martin's best fit is at guard but he can win at OT also. Great value pick for Cleveland.
27) New Orleans Saints- Jawaun James Tenn OT: The Saints draft Drew Brees a OT for once.
28) Carolina Panthers- Marquise Lee USC WR: Which Lee is the real Marquise Lee? The one who was super productive and looked like a top 5 talent? Or the one who cannot catch and appeared was better due to those around him?
29) Baltimore Ravens (via NE)- Jimmie Ward NIU Safety: Ravens jump back into round 1 with the team who loves to trade back and acquire picks. Ravens get a starter opposite Elam who fills a major need.
30) San Francisco 49ers- Dom Easley Florida DL: Niners grab Dom Easley and allow him the time needed to get healthy. He can be a disruptive force for them once the knee is better.
31) Denver Broncos- CJ Mosley Bama ILB: Broncos get better on defense with the drafts top ILB and they don't have to make a move for it to happen.
32) Seattle Seahawks- Jace Amaro TTU TE: Seahawks get Russ another weapon on offense and help pull some of the pressure from Lynch.
---
---
---