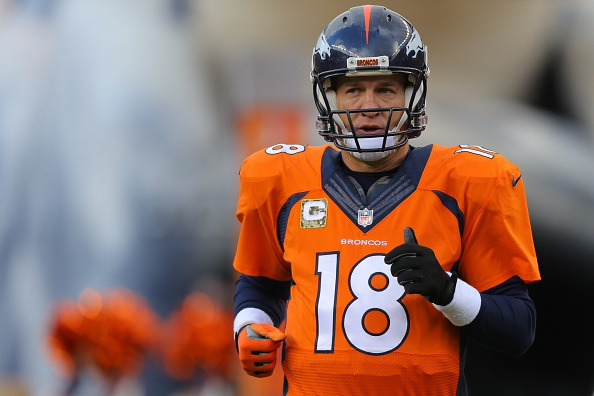 ---
As with any other position in sports, there are different types of quarterbacks with varying styles and skill-sets. The most commonly used label in reference to quarterbacks is "game manager." In most cases, those said to be a "game manager" are simply subpar talents that lack the arm strength to sustain success throwing beyond 15 yards. With that, there is a sense of limitation surrounding that player, meaning that offensive coordinators would have to "dumb down" the offense or minimize the volume of down field throws in order to maximize efficiency. Most collegiate quarterbacks who get talked about that way are typically assumed to be backup level NFL quarterbacks, if that. While that can be the case, there is more to managing a game than being limited by physical ability.
A real "game manager" should not be said to be such because they are limited, but because of how they play. In short, managing a game is all about taking what the defense gives you, limiting turnovers, being efficient and playing according to the situation at hand. By this definition, a player with a rocket launcher for an arm could be a "game manager" as easily as a quarterback with a noodle arm. In the same regard, a strong armed thrower can be just as reckless as a weak armed player.
As I said, there is a misconception on who should and shouldn't be labeled as a "game manager." For a recent example of who was incorrectly labeled as one, look no further than former Alabama Crimson Tide quarterback AJ McCarron. As his final season went along and his draft stock became a discussion, almost everyone was quick to coin him as a "game manager." Why? He did not have the arm to sustain success when throwing beyond 15 yards in the NFL. That singular aspect was somehow enough to earn him the label and get people to look past the flaws that made him something far from a player who could properly manage games.
True "game managers" should handle pass rush pressure well and be able to fluidly maneuver the pocket, as well as have proper footwork during drops and when moving around the pocket. The problem with McCarron being a "game manager" is that he was not good at any of those things. When the pocket broke down, McCarron was a train wreck. He would frantically look around, jitter his feet, then lock up like a deer caught in the headlights.
Furthermore, McCarron's handling of the pocket was abysmal. When he needed to avoid pressure, he would not move or would move in a panicked manor that did nothing to help himself. Reversely, when the pocket was clean, there would be times in which McCarron bailed the pocket only to run himself into a sack outside the pocket. During the times McCarron would (try to) move around the pocket, he tended to take steps in the wrong direction or fail to reset his feet for the throw, both of which nullify moving at all.
What I am exposing is that a player like McCarron does more to create chaos and problems than he does minimize mishaps. How is that properly managing a game? It isn't, hence why he should have never been labeled as a "game manager" simply because he did not have the arm to be an unrestricted passer.
On the other end of the spectrum, there are players who do not get dubbed as "game managers" because of how successful they are. Again, that is a misconception of the term. It is not about success, it is about one's style and skill-set. Who is the prime example of game managing? Peyton Manning.
"You mean to tell me that a five time NFL MVP and future Hall of Fame quarterback is a 'game manager'?"
Yes, yes I do.
Manning has made a career of not over-thinking things and just taking what is there. Of course, doing that at the level of efficiency that he does takes countless hours of being in the film room and studying the playbook, but it is what makes Manning special. Seldom does Manning get overzealous and make ill-advised throws. Manning's mentality is to get the yards that are there, not the yards that may be there if he tests his luck.
In order to maximize the efficiency of his throws, Manning properly leads receivers to allow for yards after the catch. In doing so, a short "slant" has a fair shot at gaining as many yards as a 12-yard "dig" but with less risk. Fewer risks, yet similar production. That is efficiently managing a game.
Reversely, there is a risk of restriction here, and that exposes another quarterback who is dubbed a "game manager." Alex Smith of the Kansas City Chiefs is said to be a "game manager," but really, he is just an average, limited quarterback, at best.
The label given to him, in this case, evokes a sense of him having a key role in controlling the offense, but that is not the case. Smith almost refuses to throw down the field, which puts a handcuff on the offense. Even when the situation calls for him to start stretching the field, his style of play does not change. To more clearly depict that, I turn to Cian O'Fathaigh of Bleacher Report.
Best way of describing Smith is as QB equivalent of RB who gets you three no matter the situation. Need two, here's three. Need 8? Here's 3.

— Cian O'Fathaigh (@Cianaf) December 1, 2014
To that note, a proper "game manager" will understand that there are situations in which going down the field is the better option or even necessary. Often, this has to do with understanding the matchup the receiver has and taking a calculated risk.
Whether it be going deep or checking down, a "game manager" takes the smartest way out in every situation. More often than not, that means throwing the shorter route (especially earlier on in a game), hence why it may sometimes appear as if a "game manager" is physically limited. As should be expected, a good "game manager" can adjust to the occasion and win.
Of course, a key part to controlling a game is being able to stay calm and make life easier on oneself. Unlike McCarron (or Smith to a lesser extent, for that matter), Manning navigates the pocket naturally and creates time for himself. When the pocket muddies, he weaves through the traffic with comfort and finds room to deliver a throw. With this ability, less of the team's overall success is on the offensive line's shoulders. To be fair, even the best of the best need a solid offensive line to maximize their potential (look at Tom Brady's transition once the line was fixed after Week 4), but as stated, their role becomes lessened when the quarterback can make time for himself.
Managing a game comes down to making the most of every and any situation, as well as being capable of controlling the flow of pressure with pocket movement and poise. More than anything, it is a style of play. "Game managers" favor being smart/safe instead of being hopeful/overly confident. At the same time, there has to be a balance and sense of adjustment, and they understand that.
The term "game manager" is an imperfect science that means different things to different people. Having said that, the notion that it means a player is limited is wrong and, quite frankly, the complete opposite of what it should mean. Being able to properly manage a game should be more of a praise than an indictment.
Table of who is/isn't a "game manager."
| Peyton Manning | Yes |
| --- | --- |
| Philip Rivers | Yes |
| Alex Smith | No |
| Derek Carr | No (not yet, anyway) |
| Andrew Luck | No |
| Ryan Fitzpatrick | No |
| Zach Mettenberger | No |
| Blake Bortles | No |
| Tom Brady | Yes |
| Ryan Tannehill | No |
| Kyle Orton | No |
| Geno Smith | No |
| Ben Roethlisberger | No |
| Joe Flacco | No |
| Andy Dalton | No |
| Brian Hoyer | No |
| Russell Wilson | Yes |
| Colin Kaepernick | No |
| Drew Stanton | No |
| Shaun Hill | No |
| Drew Brees | Yes |
| Matt Ryan | Yes |
| Cam Newton | No |
| Josh McCown | No |
| Tony Romo | No |
| Eli Manning | No |
| Mark Sanchez | Yes (granted, he barely fits the bill and Philadelphia's offense minimizes role of quarterback.) |
| Colt McCoy | No |
| Aaron Rodgers | Yes |
| Matt Stafford | No |
| Teddy Bridgewater | No (not yet, anyway) |
| Jay Cutler | No |
---
---
---