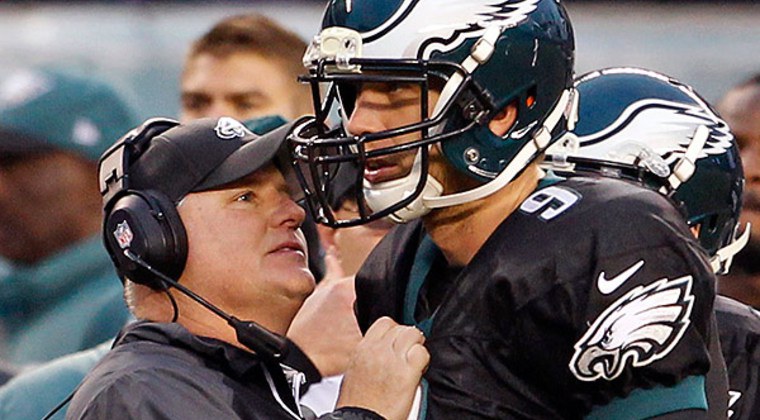 ---
Because I'm writing this on Thursday night, there's a bonus recap of the Jags vs. Bears before the preview of the four games that happen this Friday night. If you like this, you can follow me on twitter (or just follow Football Savages if you just want astute NFL analysis and you don't really want to read me rant about Eli Manning's presence on Blue Cherry Gatorade bottles) and if you don't like it and feel the need to tell me, you better have carrier pigeons. Also, if you like to read football articles while pretending to read real emails, you can subscribe to have any new article sent straightly to your email. It's somewhere on this page.
If you're new to these previews, I write out three tacky headlines for each team. You'll catch on quickly.
This week I will not be linking any depth charts. Instead, I'll show the previous week's headlines.
*BONUS THURSDAY ACTION COMING SOON: I KNOW THAT I HAVEN'T PREVIEWED THURSDAY'S BEARS - JAGUARS SHOWDOWN, BUT A RECAP WILL COME SOON*
Friday Action:
Philadelphia Eagles vs. New England Patriots 7:30 ET
Eagles:
Last week's Headlines: Will Jordan Matthews Cure Cancer and Catch 10 Touchdowns At One Time? - Will The Eagles Keep The Tempo? - Sanchize Player
Matthews Drops Golden Opportunity, Also Many Passes: Last week, Jordan Matthews, rookie WR out of Vanderbilt, did not cure cancer nor catch ten touchdowns as I predicted in my preview last Friday. Maybe I should have lessened my expectations of Matthews, along with others, (READ: EAGLES FANS NEED TO CHILL) but this week I'll go on record and say that he does much better than he did last week. Eagles fans, I am your Nostradamus, please take note and react accordingly to the next headline.
Foles Trolls: Last week was an abysmal showing for Nick Foles, especially considering it was against a Bears secondary that could likely pick up a starting free safety off of the waiver wire this preseason. He matched his interception total from last year's games that actually counted on real record books in limited time, and while this isn't anything to worry about normally, it is definitely something worth bringing up since he had limited time and limited film last season. Did the clock strike midnight for Cinderella, or did I just make a reference that is equally outdated and cliche? Also…
Is My Sarcastic, Bombastic Prediction of Sanchize beating out Foles Really Fantastic: Last week, one of the three headlines was Sanchize potentially becoming the starter in Philadelphia. Now, I'm normally not one to indulge in Player A vs. Player B arguments, but…
Player A: 7 of 10, 79 yards 0 TD's 0 INT's
Player B: 6 of 9, 44 yards 0 TD's 2 INT's
Patriots:
Last Week's Headlines: Cool Depth Chart Bro - The Patriot Way: Pump and Dump - Easley Does It?
Pump and Dump Watch: Ryan Mallett is still on the team and didn't exactly do much last week to make GMs pick up the phone and make a call. Right now, the best chance he has of getting traded is if Uncle Chaps, beloved twitter legend, tweets "Patriots Trade Ryan Mallett for Andre Johnson" and Houston's GM gets sick of Chaps' shenanigans and just hastily deals Johnson to New England to make the rumors stop. Your move, Chaps.
Nothin' But a Jimmy G Thang: I'm just going to let this one simmer.
Bill Belechick's Fantasy Football Strategy: Would probably be revolutionary. He'd take two quarterbacks, four tight ends, a defense, and then scrape the bottom of the barrel for running backs. Not a single wide receiver would be chosen that day, just the way New England likes it. I really do not understand their roster composition and it was just confusing last week watching someone named Brian Tyms (Who is from the same place I grew up I guess, which is crazy because I still don't know if he's just a figment of my imagination and I'm just really tired) be their most exciting WR on the field. Yes, I am stretching really, really hard to fully cover the three Patriot points, again.
Tennessee Titans vs. New Orleans Saints 8:00 ET
Titans:
Last Week's Headlines: Be the Hunter, Not the Hunted/The Wright Stuff - Whizardry - Who Will Croom Groom?
Just A Guy, Just An Ordinary Guy: (Shoutout to Avril Lavigne)
Former #Vols WR Justin Hunter gets "JAG." on jersey. "Just Another Guy" #Titans http://t.co/Y0X6gNh492 pic.twitter.com/GNE1d0XLC3

— Patrick Woo (@P_Woo) August 13, 2014
Let The Rain Fall Down: (2 for 2 on early 2000's pop princesses. Shoutout to Hilary Duff) Last week's preseason game was played in a monsoon so it's really tough to evaluate much of anything from it. Both teams entire gameplan changed, and the sloppy footing and general "I don't want to be here vibe" didn't exactly help. Charge it to the game.
Bishop Puts Competition In Check: In response to last week's question on who coach Sylvester Croom will choose to groom as the future starter, it looks like Bishop Sankey emerged as the leader. It's probably not going to rain in the Louisiana Superdome this Friday, so there is no excuses or uncertainties arising from the playing conditions. The running back competition is still the number one story in Tennessee, and this week should go a long way to see if anyone can separate from the pack.
Saints:
Last Week's Headlines: Let That Boy Cooks - The Champ Is Here - Play FreeByrd
Master Chef: Last week, Brandon Cooks showcased some of his ridiculous quickness, scoring in an electric fashion after catching an out route and hitting the gas pedal, blasting past two defenders. It's nice to see that Cooks isn't being used as a gadget player, but as a legit receiving weapon that can line up anywhere on the field. Hopefully, we'll see this continue and his role continues to expand, especially when the dig route is always open and that might be his best route.
New Bash Brothers: Last week, safeties Sonny Vaccaro and Jarius Byrd lurked down the field, with the action unfolding in front of them, waiting to attack any wide receiver without their head on a swivel. Vaccaro is as tough as they come and Byrd is no slouch when it comes to dropping the hammer either, and you have to wonder how dangerous this duo will be over the course of four quarters in a regular season game. Until we get to that point, all he have to hope for is a few fleeting moments early in this game before both leave the field.
Preseason Not Such a Brees: Drew Bre… you know, I'm not even going to go here.
Ingram our OutGram Watch: As of now, Mark Ingram is in. Stay tuned to watch everyone on the bandwagon smoothly and effortlessly jump back to the Khiry Robinson bandwagon. Nobody is hopping on the Pierre Thomas bandwagon.
San Diego Chargers vs. Seattle Seahawks 10:00 ET
Chargers:
Last week's headlines: Time Keeps On Whizzing By - Green Is The New Black (and New Gates?) - Quarterback Attack!
Quarterback Attack: Last week, I talked about the revamped Chargers front seven behind the headline "Quarterback Attack!" and while that may have been true, (three sacks on various Cowboys quarterbacks) it was even more true about the Chargers' offense. The trio of Philip Rivers, Kellen Clements, and Brad Sorensen carved up the pathetic Cowboys defense for a combined 14 of 16 showing that could be classified as a clinic. It looks like this Chargers team switched offensive coordinators and didn't miss a beat, but then again, it was one preseason game against a Cowboys secondary that leaves a ton to be desired.
The Grice Is Right: In June, I had a pre-pre-season all-rookie team and at one of the running back spots, I had Marion Grice because I loved his skillset and thought that he'd catch on (every pun is intended here on football savages) quickly in San Diego. He got a ton of opportunities last game carrying the ball and hopefully, he can be the ideal 3rd down running back as the season progresses. Until then, let's see if they use him more aggressively the rest of the pre-season.
Rolling Down the Rivers: Going from the Cowboys defense to the Seahawks defense is like going from addition to calculus. Philip Rivers seems competitive enough that this could be something to watch for the three drives he's in there at quarterback, especially since playing it safe isn't exactly in his repertoire.
Seahawks:
Last Week's Headlines: Life After Lynch - Legion of Boom's Baby Boomer - Something's Not Right On The Offensive Line
Did The Broncos Even Up The Score: No. Don't listen to local media in Denver that say otherwise.
Born To Run: Both Robert Turbin and Christine "Fantasy Football's Chosen One" Michael both looked quite pedestrian last week, but that might be more of a result of a possible change in philosophy for the Seahawks going forward. Obviously, things are different when Marshawn is in the line-up, but we could be seeing a glimpse of the future of the Seahawks, throwing the ball around the field with their $30 million per year quarterback and an offensive line whose salaries combined are less than a third of that.
TP2-Reloaded: Terrelle Pryor looked really impressive down the stretch against the Broncos, all the way until his game clinching interception was thrown recklessly in the redzone. All things considered, Pryor looked the part of a real quarterback for the first time in a long time, and that's really encouraging, especially if it shuts up the rumors that he's either going to get cut or moved to wide receiver. If you built a quarterback from the ground up, you'd create Terrelle Pryor and run out of skill points before you get to the head. It looks like he's actually getting real quarterback coaching and learning the nuances of the position, and all of that talent is still there. I'm very excited to see how he progresses from week to week.
Detroit Lions vs. Oakland Raiders 10:00 ET
Lions:
Last week's headlines: Is Ziggy The Ansah - Ebron or EbrOFF - Detriot's Golden Ticket
More Moore: Kellen Moore lit up the Browns and whether you want to admit it or not, there isn't 32 more talented quarterbacks currently in the NFL right now. I'm going all in (and maybe full homer) but Moore's timing, ball placement, and field perception are higher than the majority of quarterbacks in the league. He can get the ball where he wants, when he wants it there, and figuring out where he wants to put it is very, very tough. I understand that his arm strength is probably on par with a prodigious middle school quarterback, but in the right place, Kellen Moore could be absolutely lethal. I'm standing by this take, I don't care that it's preseason, and I don't care that you're probably shaking your head as you read this.
Ebron or Ebroff Meter: Leaning more to the EbrOFF side at the moment, but that could change at an instant because of what he can do. Right now, based on what he has done, I'm leaning EbrOff.
Depths of the Trenches: The Lions didn't exactly have the greatest showing when trying to get to BRIAN HOYER and JOHNNY MANZIEL (mentioning Manziel in anything equals a trillion hits I heard) and that's somewhat concerning, since their entire defensive success is reliant on getting to the quarterback and making them hurt. If they don't have much outside of Ndamukong Suh, is their defense going to become a welcome mat for quarterbacks to get comfortable and take their time.
Raiders:
Last Week's Headlines: Start Up The Carr (Note: This was more about Carr's method of transportation from Fresno to Oakland than anything else) - Aging Players Make Bold Decision On Ring Chasing Quest - Mack Sack Attack Now In Silver and Black
Nothing I come up with for Oakland will ever be better than this. These will ride out for the entirety of the preseason, along with one additional headline per week.
RUN DMC: Darren McFadden is doing his best to remind people that he is really good at playing football, but the refuse to listen. He had one carry against Minnesota the previous week and that was enough for me to believe again.
---
---
---